Paper & Board Monitor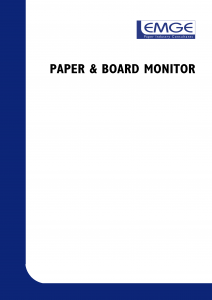 PLEASE CLICK ON THE ABOVE IMAGE FOR A REPORT SAMPLE
The EMGE Paper & Board provides monthly data on the following.
Demand
Imports
Exports
Production
Capacity
Operating Rates
for:
Graphic Papers
Cartonboard
Containerboard
Tissue
Total Paper & Board
in:
Prices for Paper & Board grades can be found in the Monthly Price Monitor.
For more information, please contact us by email () or telephone (+44 1872 581000).